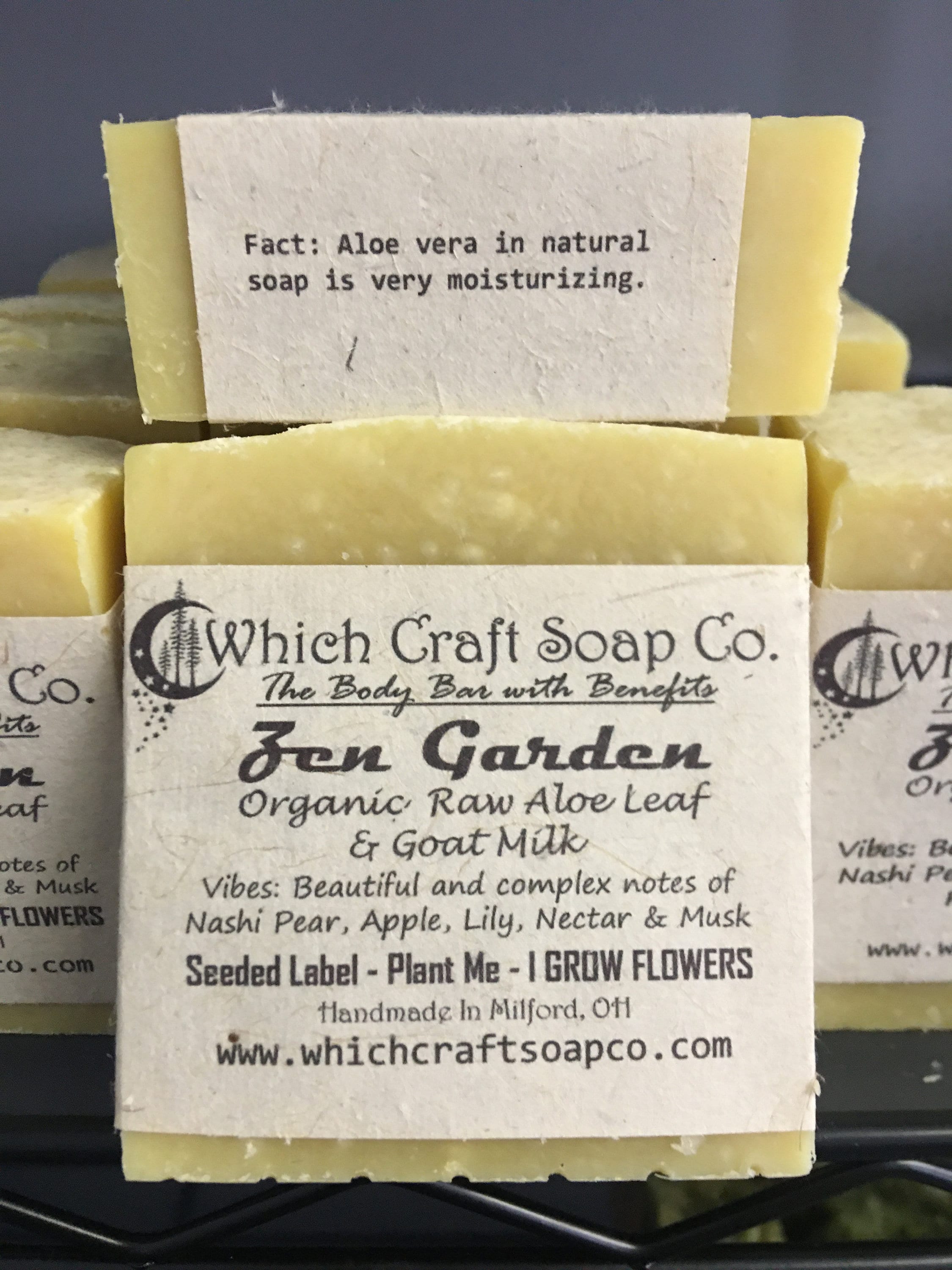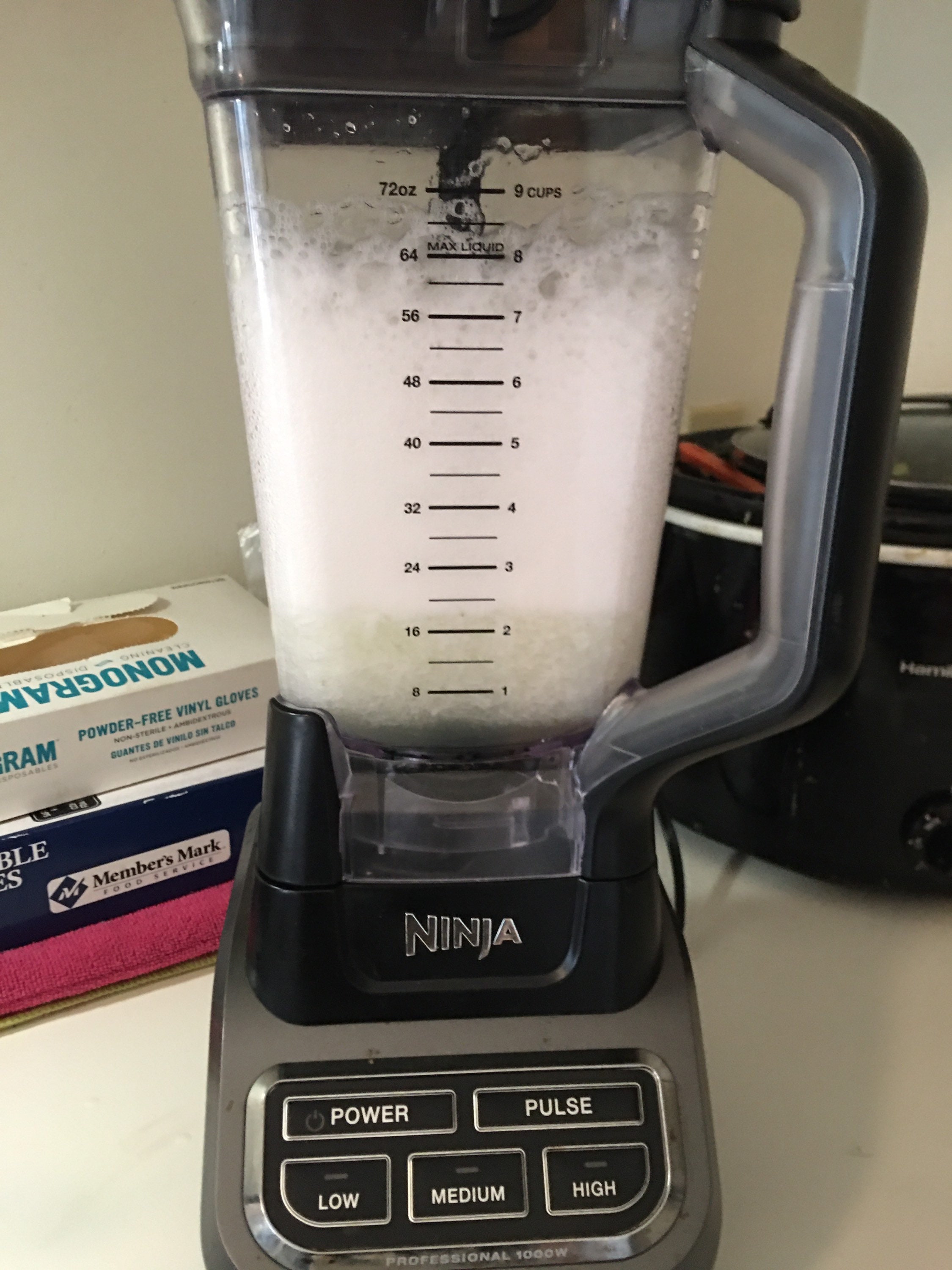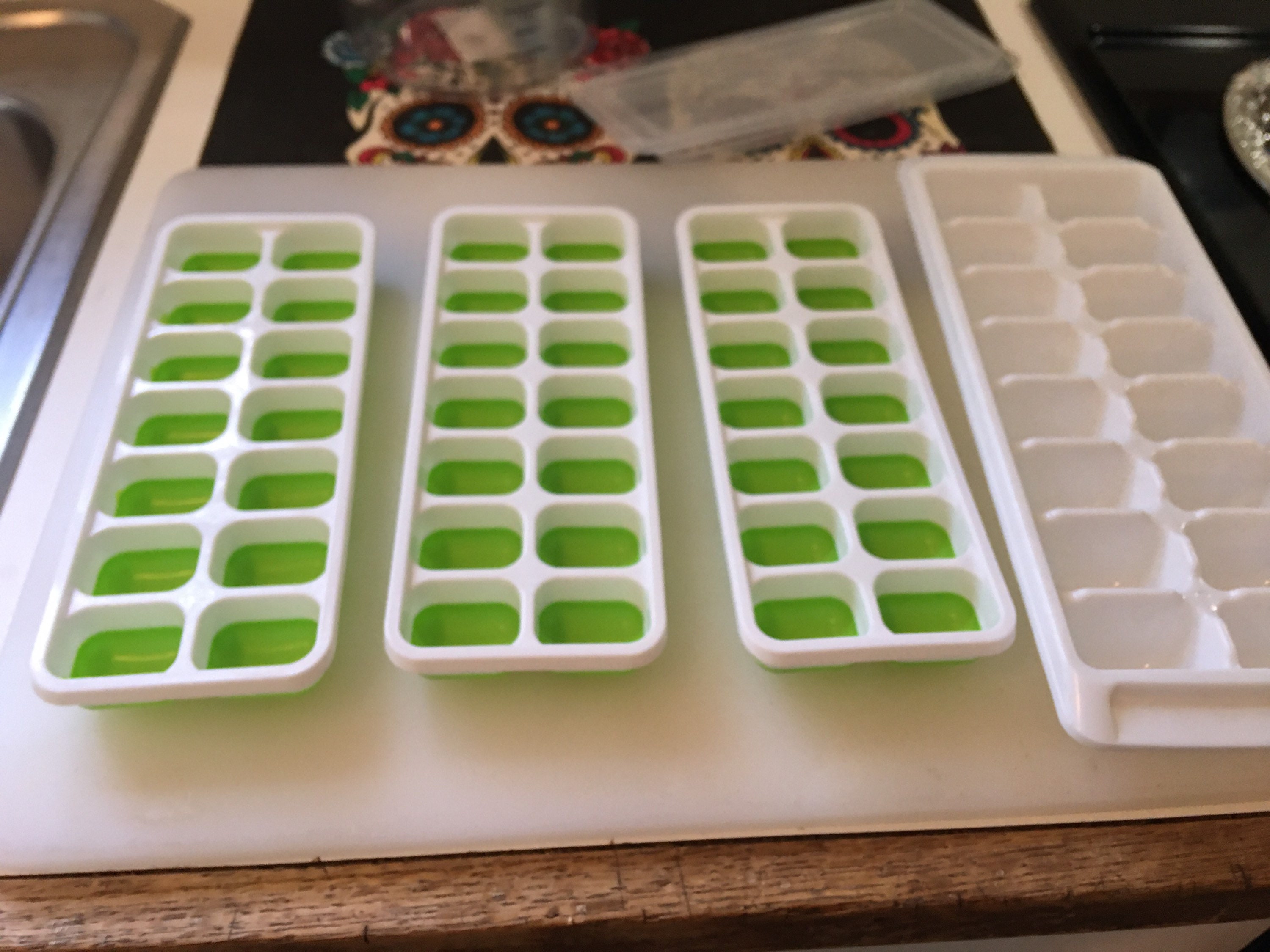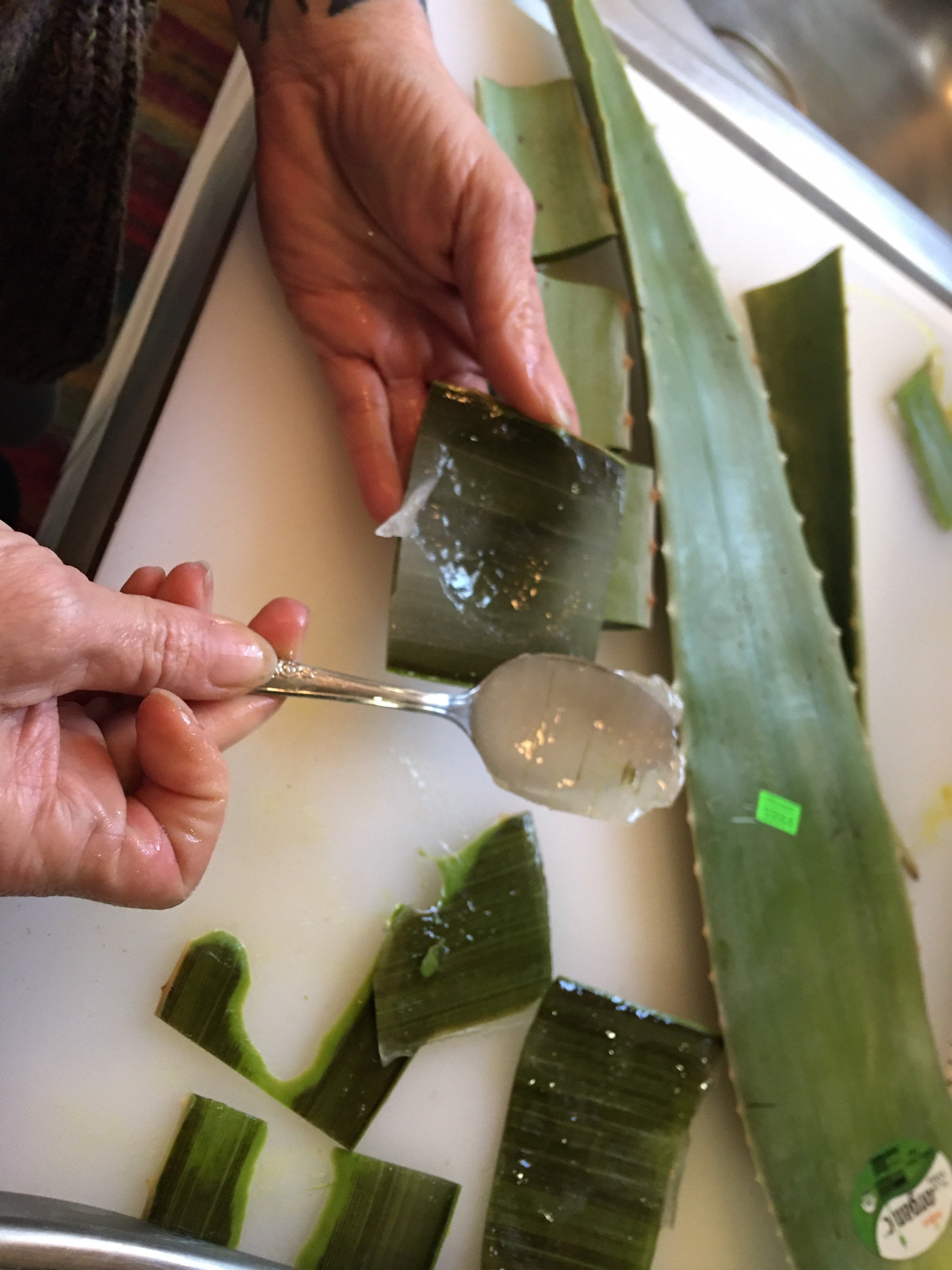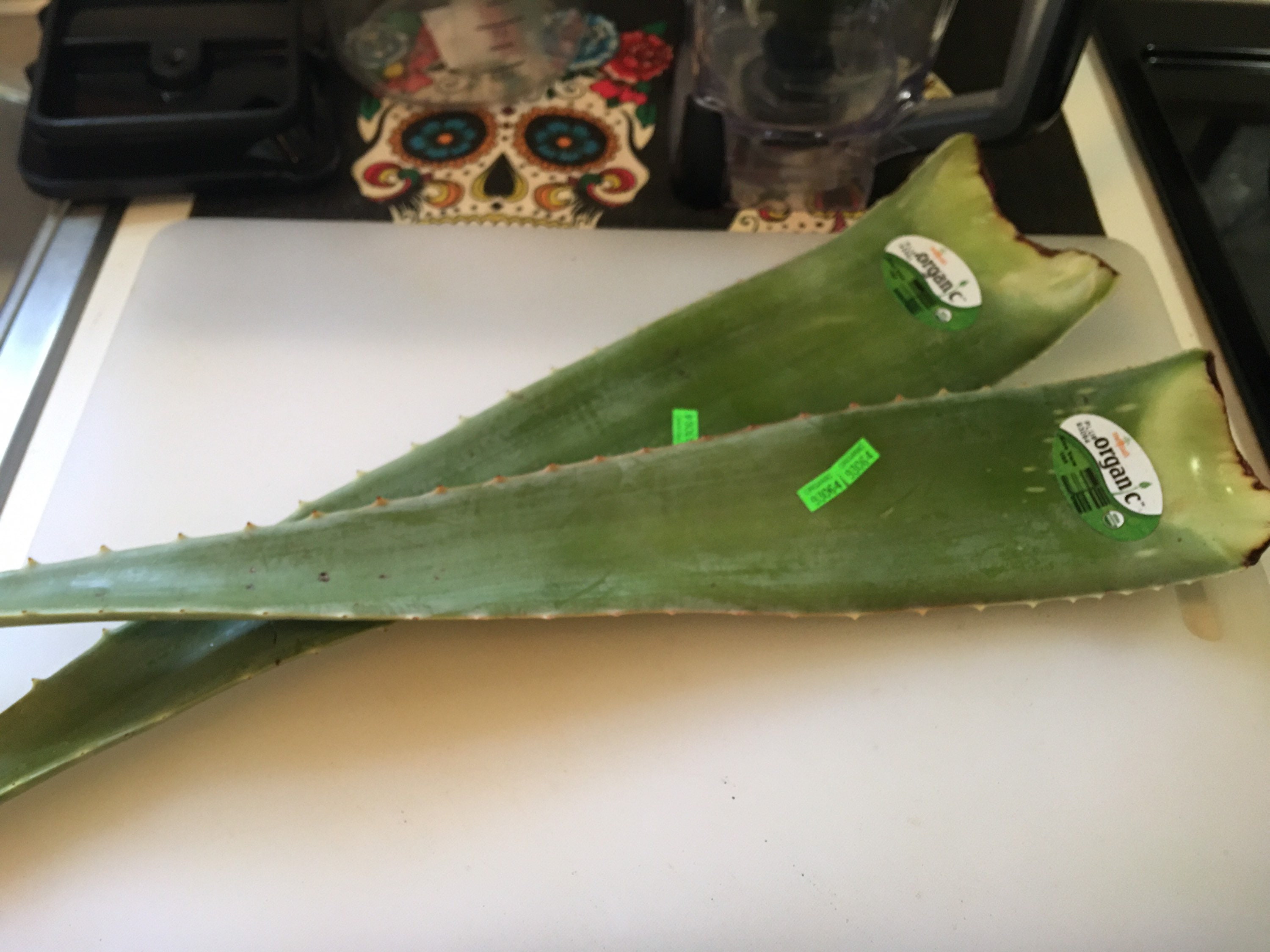 Aloe Vera in natural soaps is very moisturizing. It's emollient nature can help relieve dry, itchy skin and can also promote healing from conditions like psoriasis.

Goat Milk is rich in nutrients. Goat milk is rich in fatty acids and cholesterol, which make up a large portion of the skin membrane.

The Vibes: Beautiful complex notes of Nashi Pear, Apple, Lily of the Valley, Pear Nectar & Musk

Ingredients: Raw Organic Aloe Leaf, Goat Milk, 100% Saponified : Coconut Oil, Olive Oil, Soybean Oil, Sunflower Oil, Organic Shea Butter, Castor Oil, Rice Bran Oil & Fragrance.

SEEDED LABEL - PLANT THE LABEL - IT GROWS FLOWERS!

For best results: Keep soap out of direct water and store on a well drained soap dish! Use a loofah or exfoliating bath mitts for a super rich bubbly lather.

Most importantly, enjoy using all natural handmade products specially designed for your skin.

Average Weight 5.5 oz.