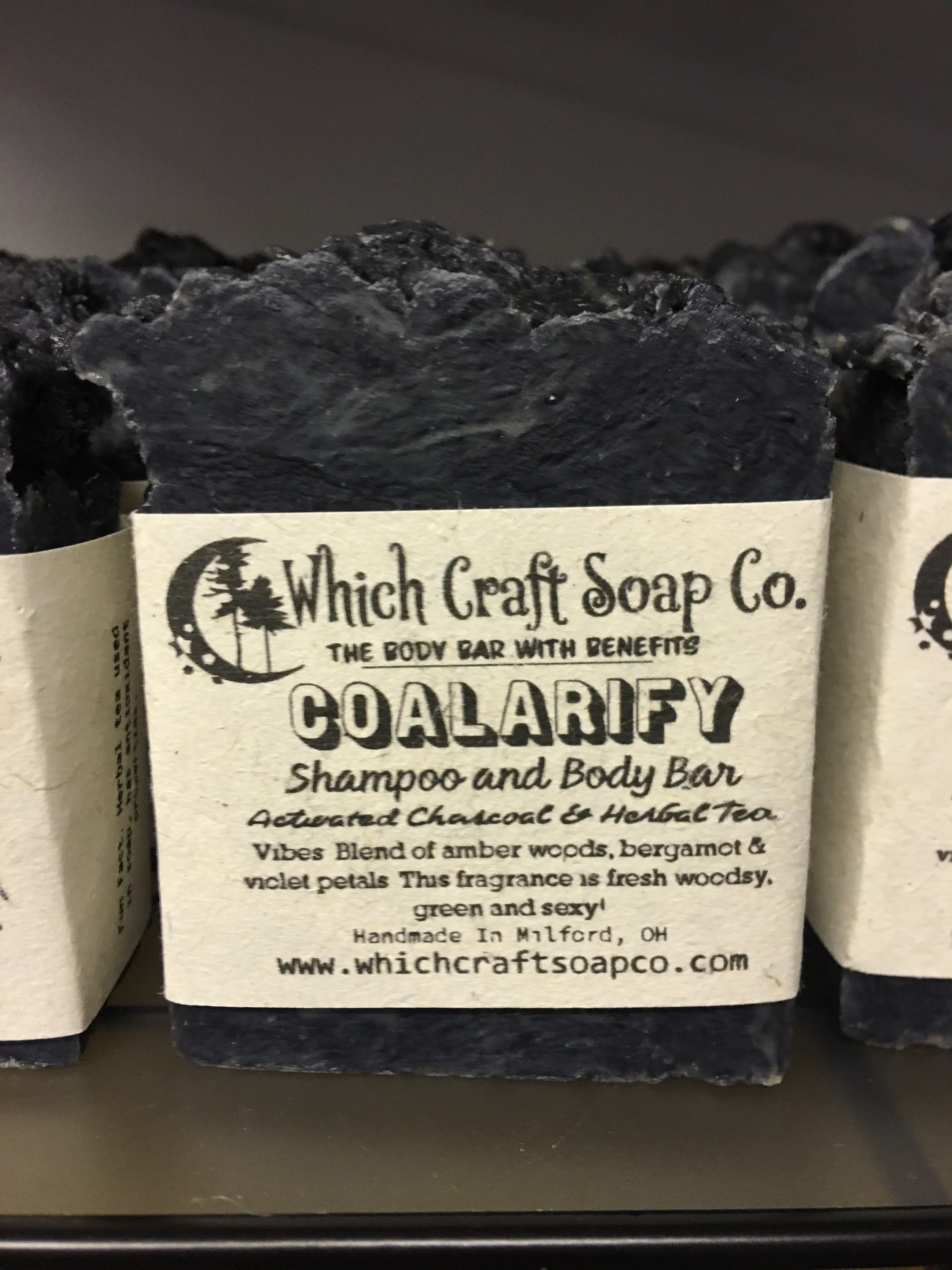 Coalarify - Activated charcoal shampoo bar made with herbal tea and infused with organic hemp seed oil.
Natural Charcoal Shampoo Bar helps to absorb deep-rooted impurities, toxins and dirt. Activated charcoal helps cleanse all these impurities, removes the sebum and deep cleanses the pores to let your hair breathe. Unclogs the pores in your scalp thus detoxifying the follicles. This helps the hair grow better.
But don't stop there.... Coalarify is a great body cleanser too!
Go longer between hair washes!

Vibes: Blend of amber woods, bergamot & violet petals. This fragrance is fresh, woodsy, green and sexy!

Ingredients: Herbal Tea, 100% Saponified: Coconut Oil, Soybean Oil, Rice Bran Oil, Castor Oil, Organic Shea Butter, Olive Oil, Sunflower Oil, Activated Charcoal, Organic Hemp Seed Oil & Fragrance.

For best results: Keep soap out of direct water and store on a well drained soap dish! Use a loofah or exfoliating bath mitts for a super rich bubbly lather.

Most importantly, enjoy using all natural handmade products specially designed for your skin.

Average Weight 6.5 oz.