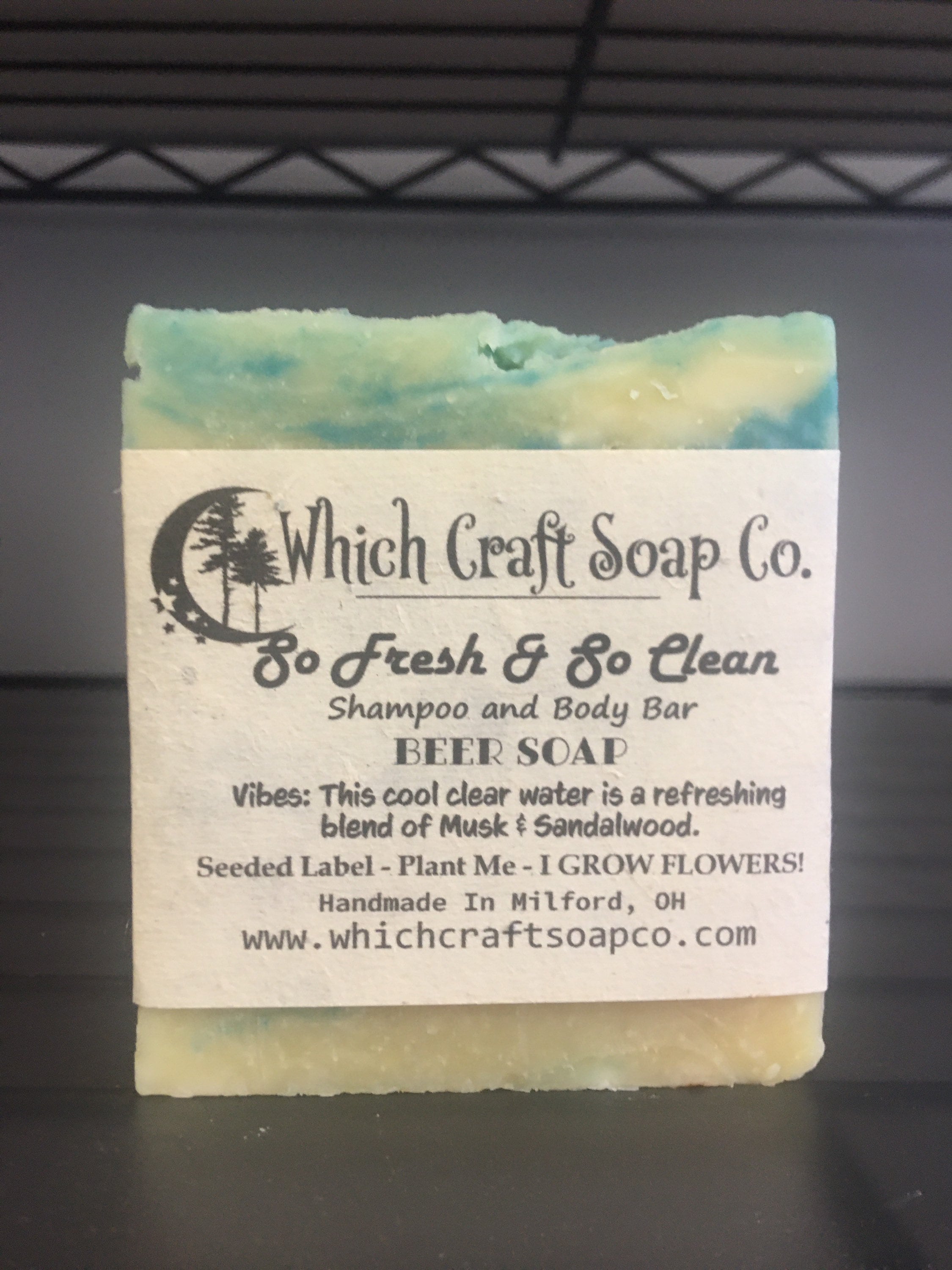 So Fresh & So Clean - Beer Soap. This is a great bar of soap. The idea came from the old school "Cool Water" cologne. Has a strong sexy "Cool Water" fragrance. This soap is a great shampoo bar as well.

Hops is not only known for it's relaxing properties, but also contains skin softening amino acids which can sooth irritated and inflamed skin.

The Vibes: A refreshing fragrance blend of Amber, Sandalwood, Pine, Cedar & Crisp Water.

Ingredients: Beer(Lager), 100% Saponified : Coconut Oil, Olive Oil, Soybean Oil, Sunflower Oil, Organic Shea Butter, Castor Oil, Rice Bran Oil, Blue Mica Powder & Fragrance.

For best results: Keep soap out of direct water and store on a well drained soap dish! Use a loofah or exfoliating bath mitts for a super rich bubbly lather.

Most importantly, enjoy using all natural handmade products specially designed for your skin.

Average Weight 5.5 oz.
Always fast shipping and quality soap!