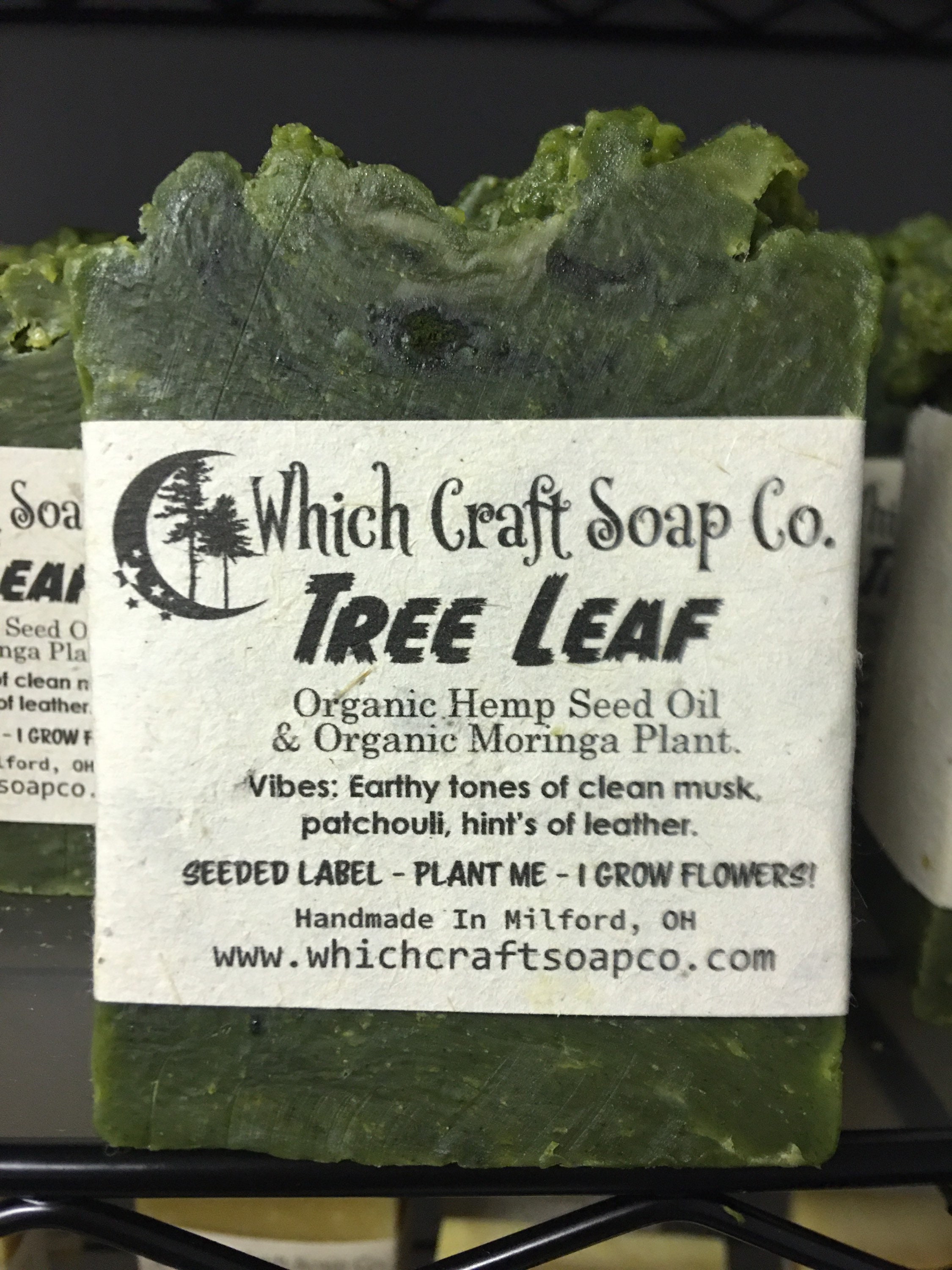 Tree Leaf - Moringa Plant Bar is an amazing bar of soap made with Beer and Organic Moringa Powder. Moringa soap contains health nutrients like Vitamin A (builds collagen), Vitamin C(reduces fine lines & wrinkles), Vitamin E(anti-inflammatory). Also clears blackheads and blemishes.
Moringa is also rich in sulfur that can help skin with production of Keratin & Collagen.

The Vibes: Earthy tones of clean musk, patchouli, lemon peel and a hint of rich leather.

Ingredients: Beer(Lager), 100% Saponified: Coconut Oil, Soybean Oil, Rice Bran Oil, Castor Oil, Organic Shea Butter, Organic Hemp Seed Oil, Organic Moringa Plant Powder & Fragrance.

For best results: Keep soap out of direct water and store on a well drained soap dish! Use a loofah or exfoliating bath mitts for a super rich bubbly lather.

Most importantly, enjoy using all natural handmade products specially designed for your skin.

Average Weight 6.5 oz.