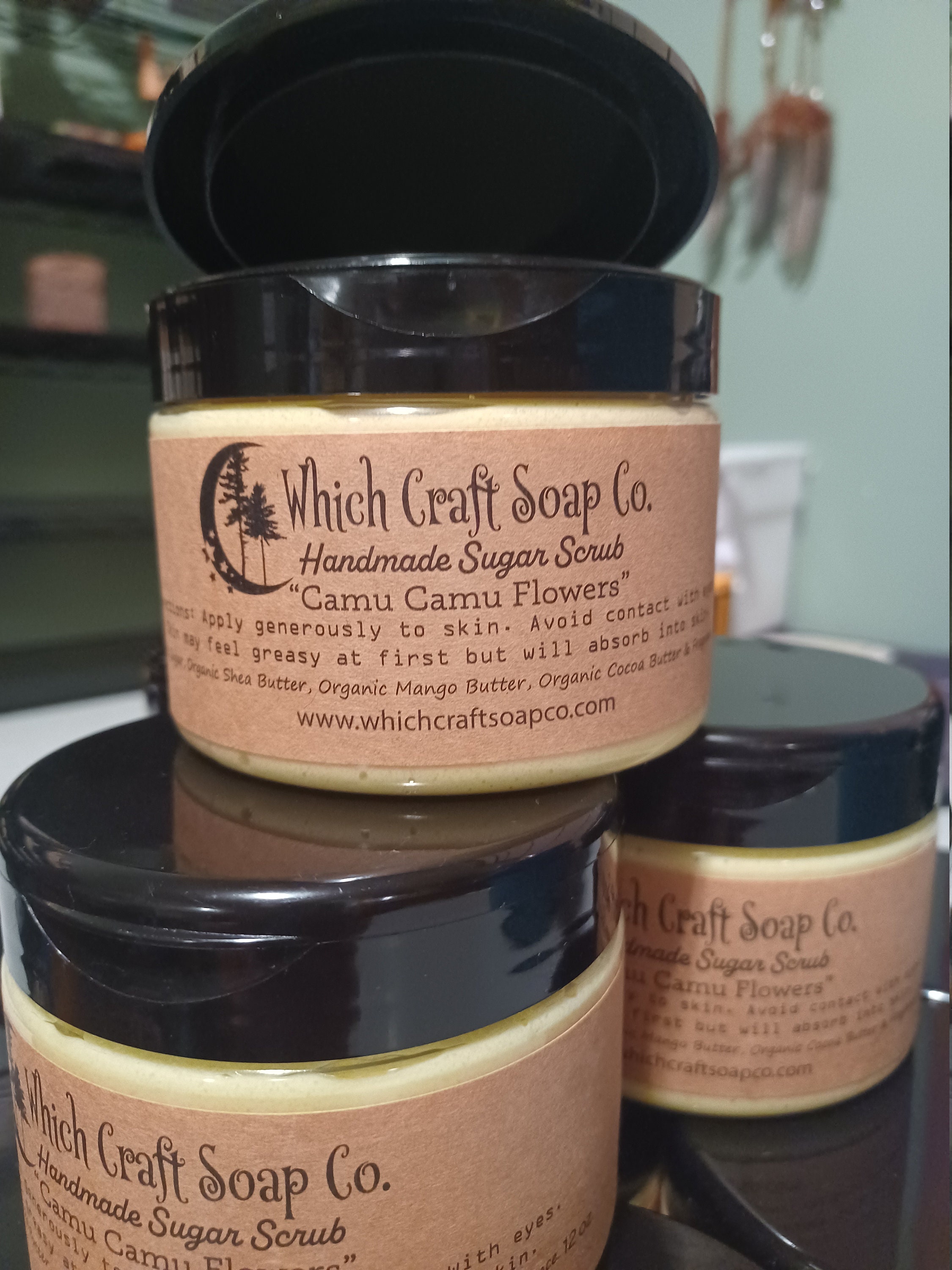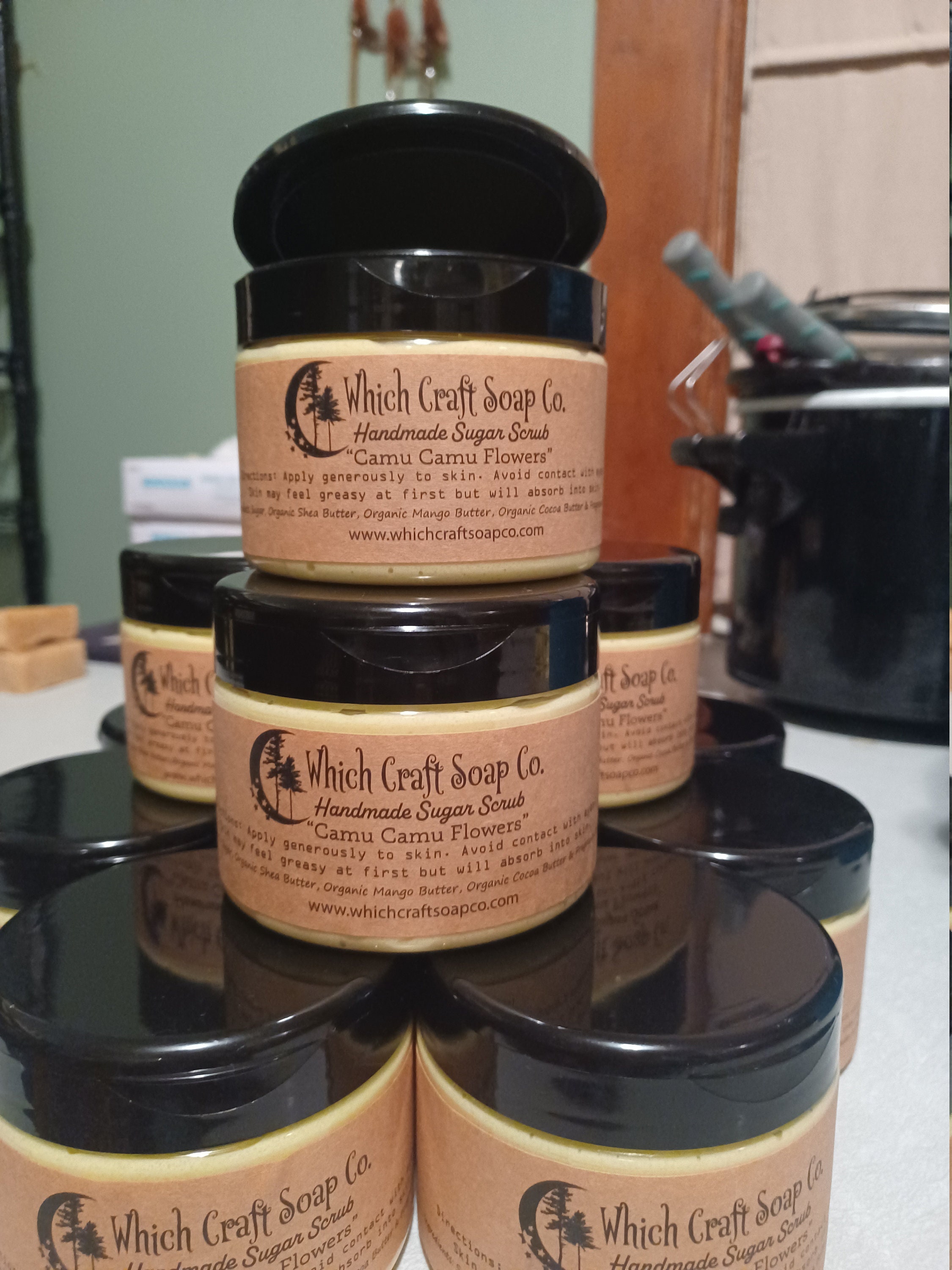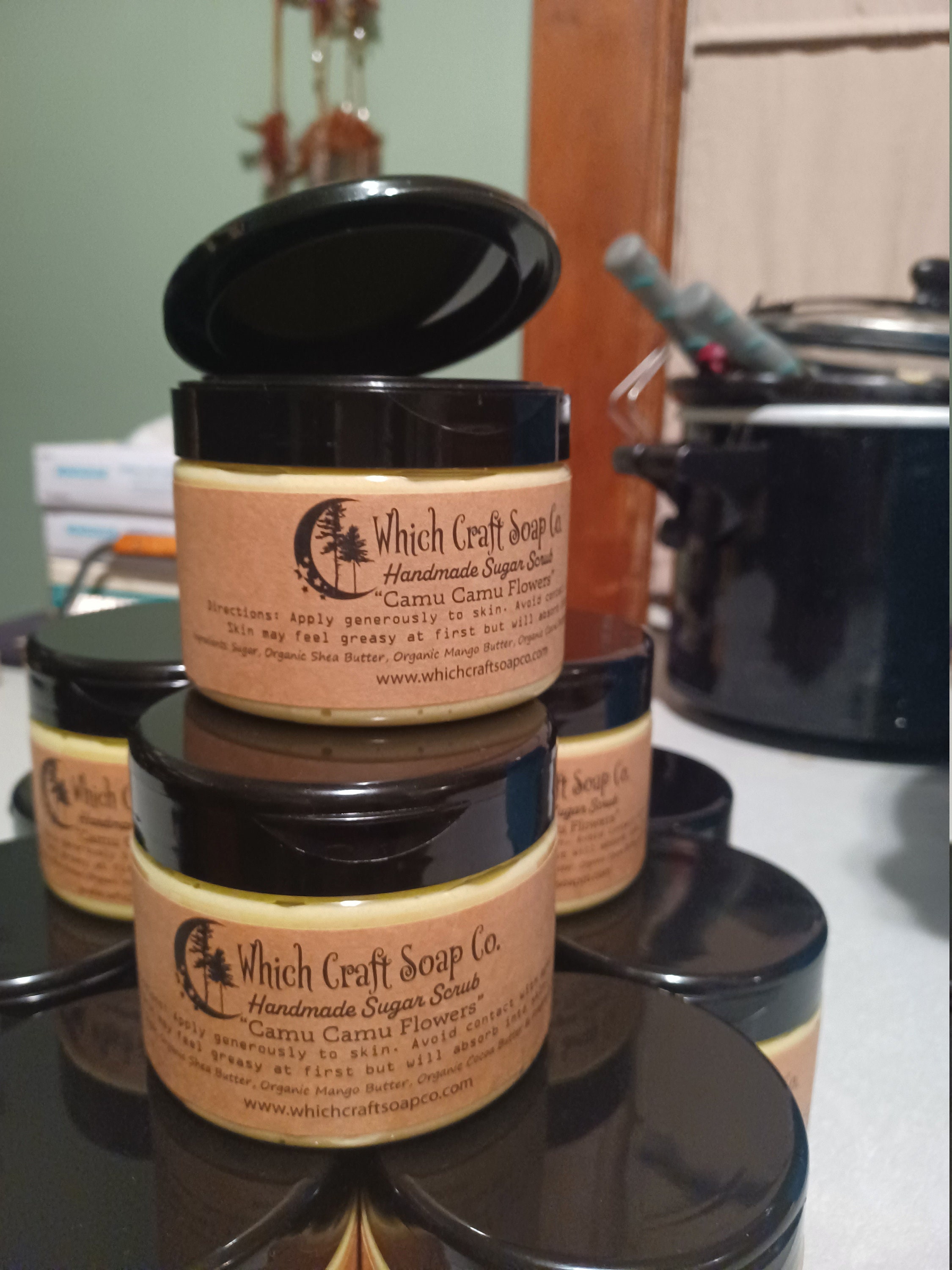 All Natural Handmade Sugar Scrub

12oz. "Camu Camu" Sugar Scrub....In a cool POP TOP Container!
No messing around with a twist off jar!

Do you NEED this? YES

Yes folks, we have approached that weird time of the year once again! The days where it starts getting dark at 5:30 p.m. The time of the year that you leave the house in jeans and a hoodie and by 1 in the afternoon your sweating with your pants rolled up and cursing your wardrobe choice. Again, the time of the year you turn the heat up ...and then down...and then up again!

This time of year also makes our skin freak out and get dry!

It's this time of year that I make a giant batch of sugar scrub!

A moisturizing and exfoliating treat I give my skin this time of year!
Camu Camu is a wonderful fragrance that will make you AND your skin HAPPY!

Top Notes: Plum, Mixed Berries, Pineapple, Banana, Apple, Orange, Lime
Middle Notes: Jasmine, Rose, Peach
Base Notes: Green notes, Vanilla

After you are done with all your shower chores.... rub the scrub from your neck to ankles ... and rinse! Towel dry but not too much.
You'll feel oily at first but it will absorb... I PROMISE!

WARNING: USING THIS PRODUCT WILL CAUSE YOUR BATHTUB TO BE VERY SLIPPERY! BEFORE YOU VACATE THE SHOWER.... SQUIRT A BIT OF SHAMPOO OR DISH SOAP IN THE TUB AND GIVE IT A QUICK RINSE. THE PEOPLE YOU SHARE A HOME WITH WILL APPRECIATE IT!