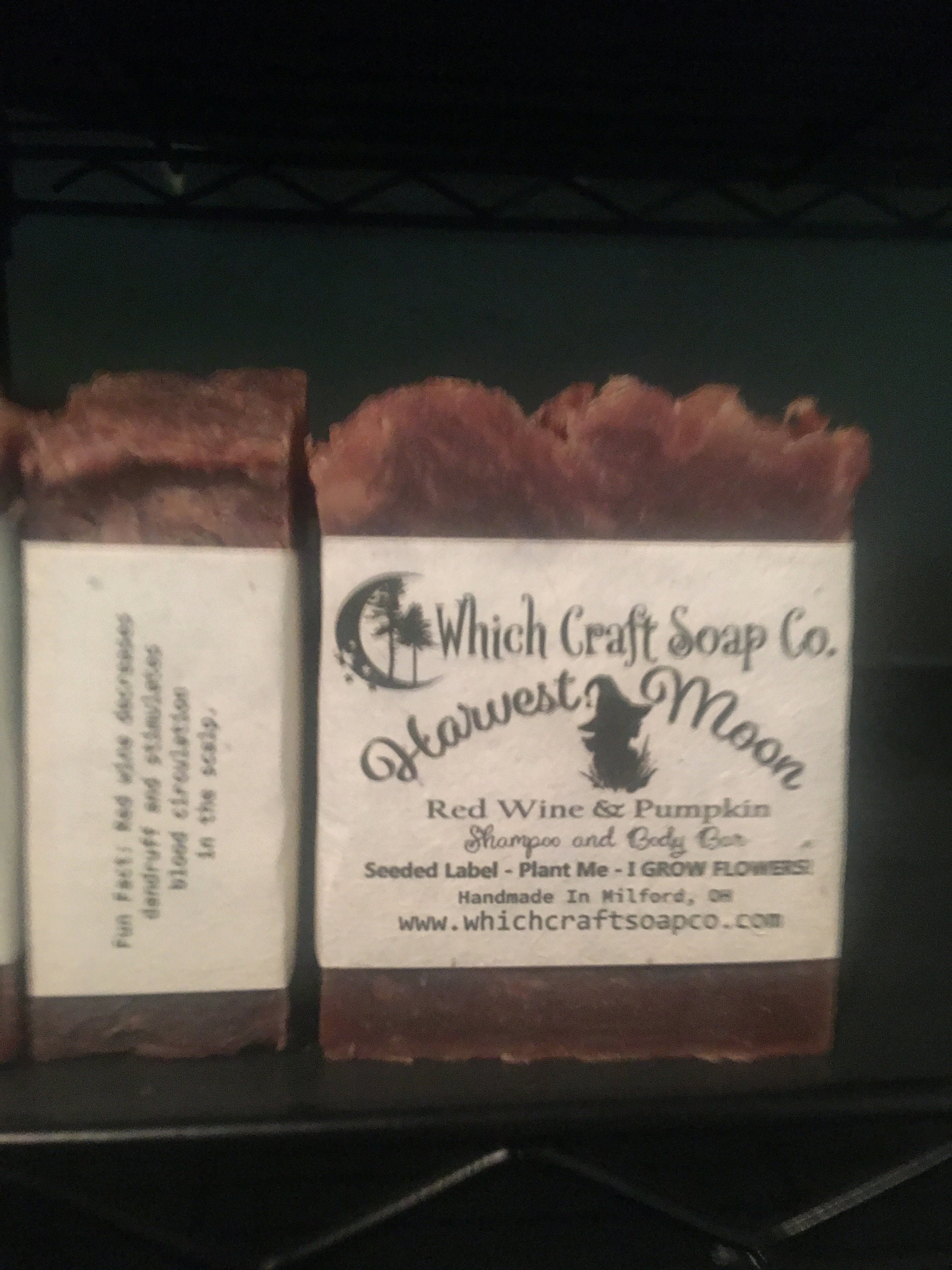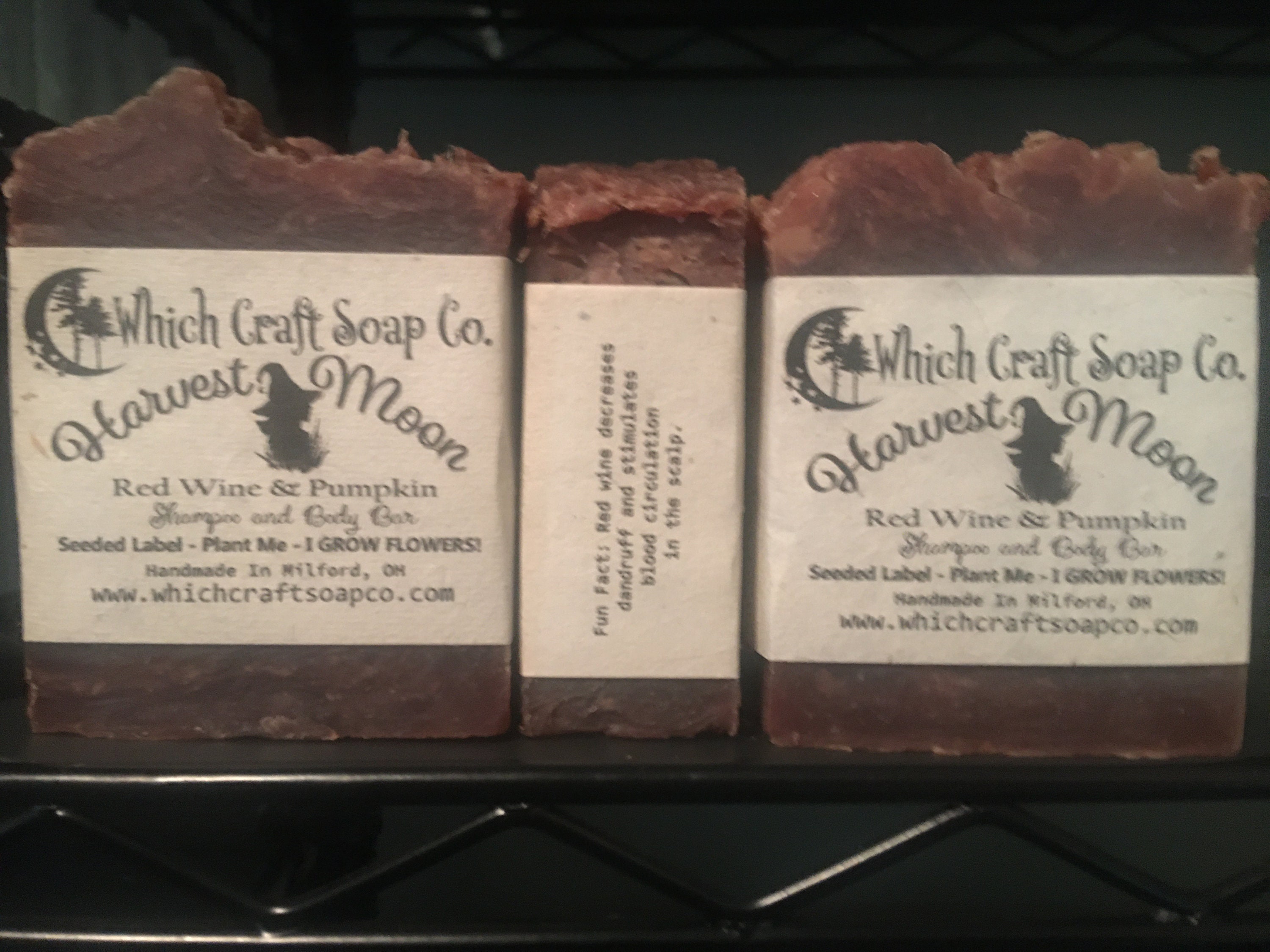 Harvest Moon is a Red Wine Shampoo & Body Bar with a wonderful white pumpkin and cinnamon fragrance.

Red Wine soap is 100% my favorite.
Why Red WIne?

Red wine benefits for the skin includes containing high amount of anti-oxidant polyphenols, which helps the skin get rid of free radicals, stimulate blood circulation and ensures elasticity which keeps the skin looking younger and gorgeous.

Perks of red wine also prevents hair loss, decreases dandruff and stimulates blood circulation in the scalp.

The natural sugars in each help to boost the lather, making it fluffy, creamy, and luxurious.

Ingredients: Red Wine, 100% Saponified: Coconut Oil, Soybean Oil, Rice Bran Oil, Castor Oil, Organic Shea Butter, Olive Oil, Sunflower Oil, Activated Charcoal, Coconut Milk, Almond Milk & Fragrance.

For best results: Keep soap out of direct water and store on a well drained soap dish! Use a loofah or exfoliating bath mitts for a super rich bubbly lather.

Most importantly, enjoy using all natural handmade products specially designed for your skin.

Average Weight 6.5 oz.