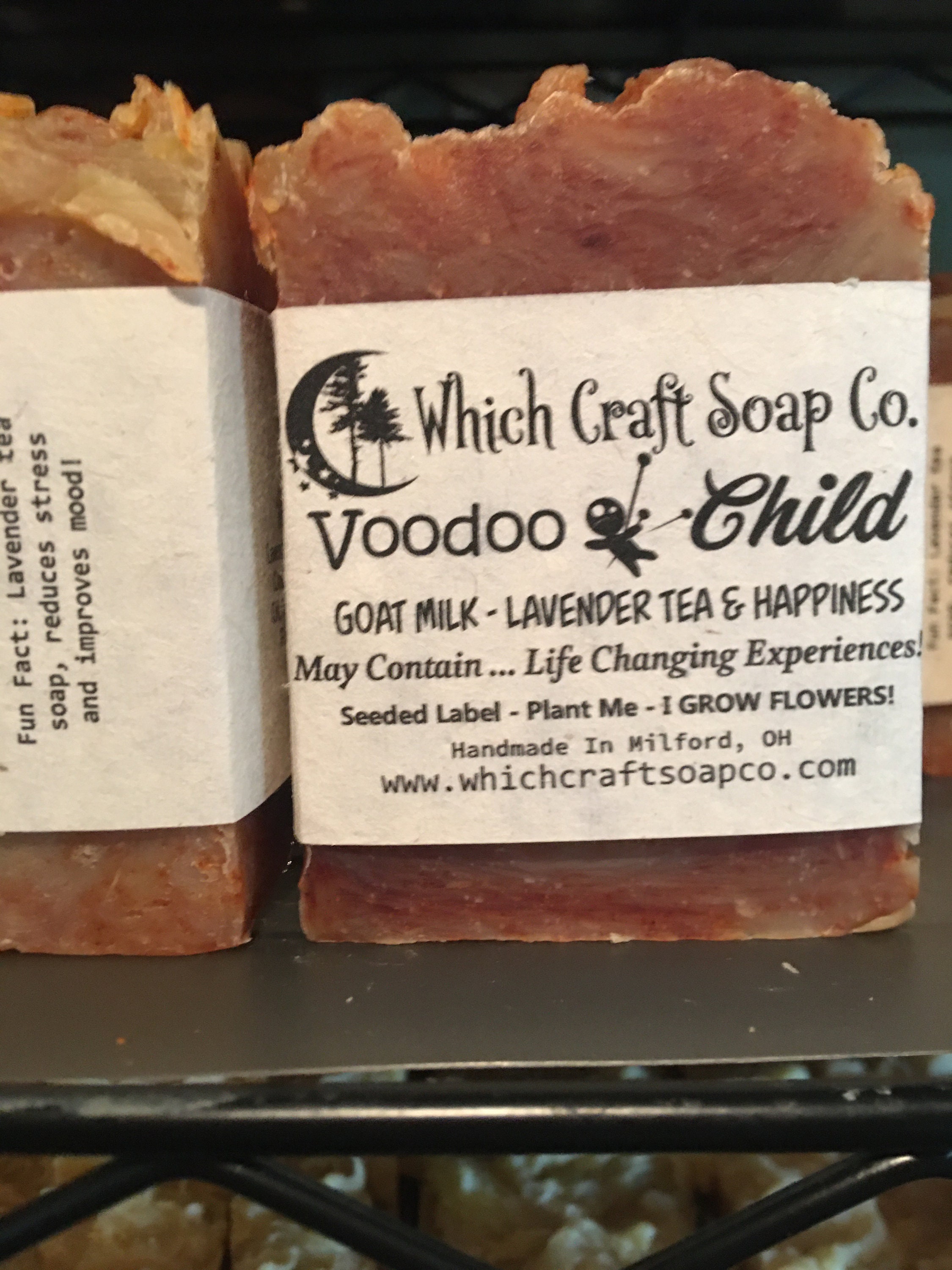 Voodoo Child Shampoo & Body Bar is made with Goat Milk & Lavender Tea!

We took organic lavender from a friends garden and brewed it !

Lavender is known to fight acne, sooth eczema and dry skin, and smooth wrinkles!!!

This bar has a fragrance of Black Violet & Saffron and infused with Turmeric.

The label is seeded paper that is compostable and can grow flowers.

Ingredients: Lavender Tea, Goat Milk, 100% Saponified: Coconut Oil, Soybean Oil, Rice Bran Oil, Castor Oil, Organic Shea Butter, Olive Oil, Sunflower Oil, Coconut Milk, Organic Hemp Seed Oil, Turmeric & Fragrance.

For best results: Keep soap out of direct water and store on a well drained soap dish! Use a loofah or exfoliating bath mitts for a super rich bubbly lather.

Most importantly, enjoy using all natural handmade products specially designed for your skin.

Average Weight 6.5 oz.