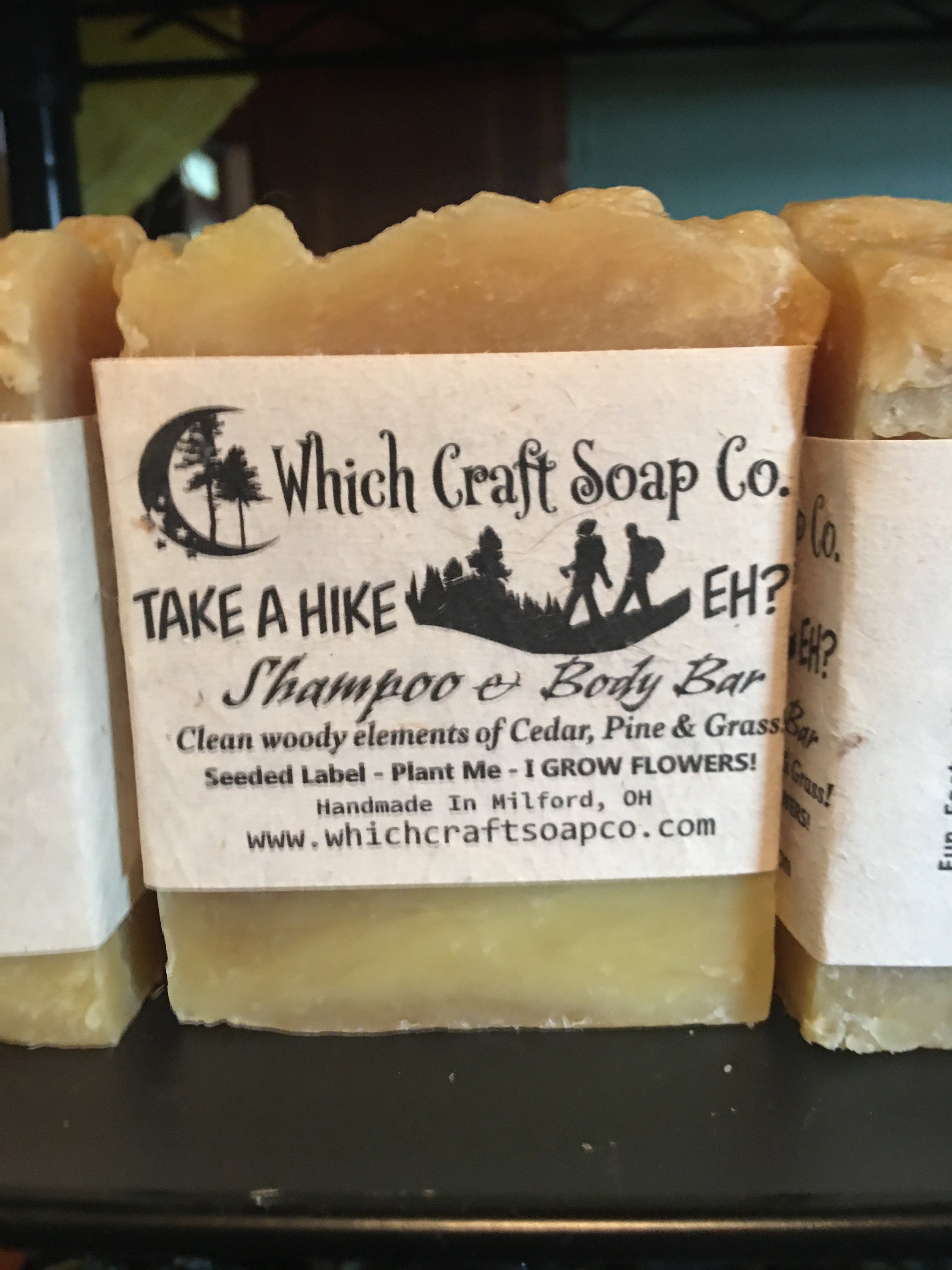 Take A Hike Almond Milk Shampoo & Body Bar

Clean woody elements of Cedar, Pine & Grass.

Using almond milk is very effective in moisturizing the skin deeply. It has skin nourishing properties that are in charge for removing dryness and hydrating the skin instead. It also helps restore the lost moisture of the skin.

The label is seeded paper that is compostable and can grow flowers.

Ingredients: Almond Milk, 100% Saponified: Coconut Oil, Soybean Oil, Rice Bran Oil, Castor Oil, Organic Shea Butter, Olive Oil, Sunflower Oil, Coconut Milk, Organic Hemp Seed Oil & Fragrance.

For best results: Keep soap out of direct water and store on a well drained soap dish! Use a loofah or exfoliating bath mitts for a super rich bubbly lather.

Most importantly, enjoy using all natural handmade products specially designed for your skin.

Average Weight 6.5 oz.