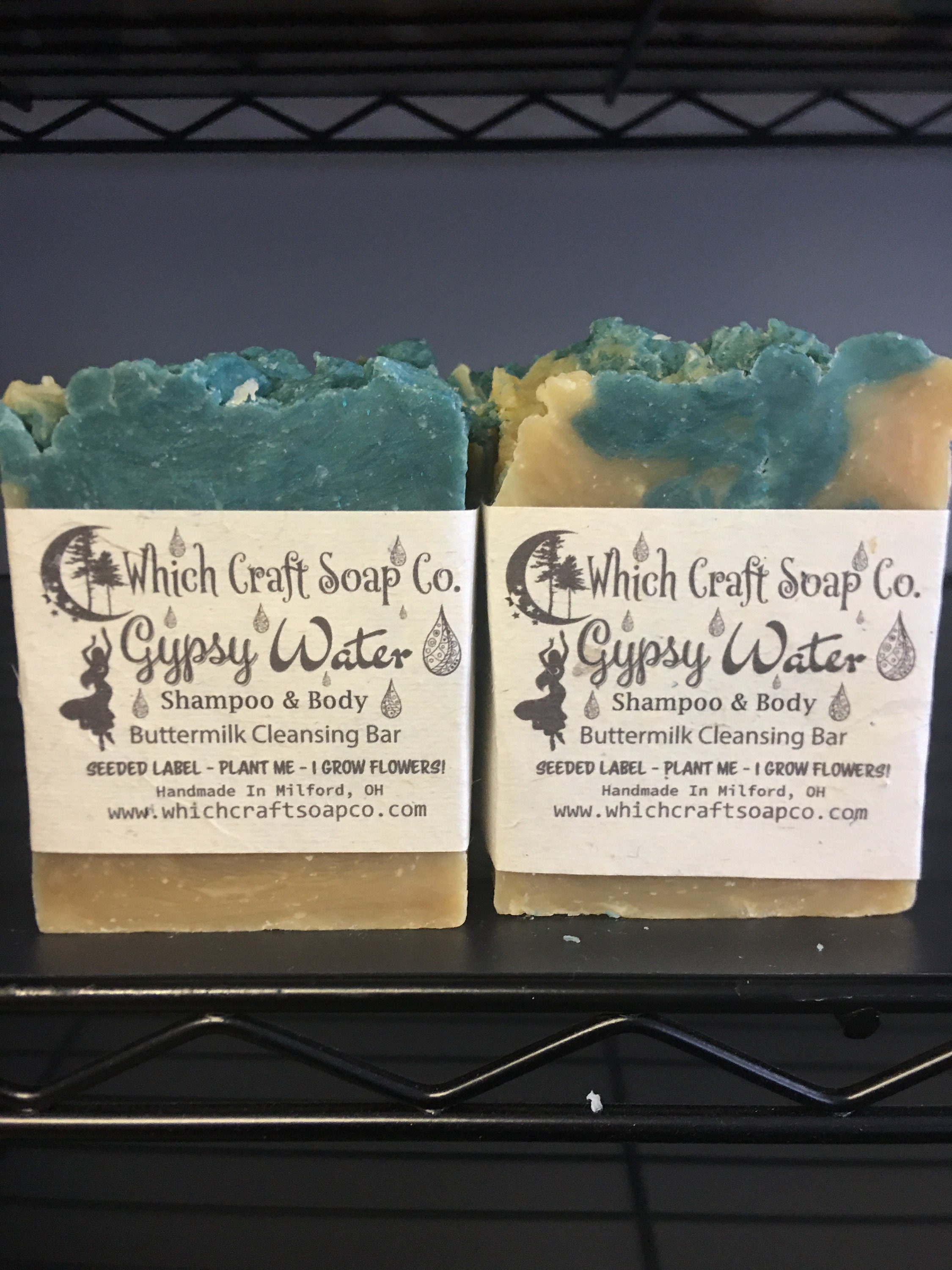 Gypsy Water is a Shampoo & Body Cleansing bar made with Buttermilk.

Buttermilk?
Being loaded with milk protein and lactic acid, buttermilk helps get rid of impurities and dead skin cells from the skin, which can steal away the natural glow from your skin.

Buttermilk is rich in lactic acid, an alpha hydroxy acid, like the one used in most beauty products designed to get rid of ugly marks and spots.

Buttermilk works as an excellent cleanser for the skin. It draws out and cleanses the dust, dirt, and other impurities from the skin. It also nourishes your skin from within to keep it looking healthy and bright.

Buttermilk is highly beneficial for your hair. The healthy amount of protein and vitamins present in buttermilk provide much-needed nourishment to your hair to stimulate hair growth and make it healthy.

Ingredients: Buttermilk, 100% Saponified: Coconut Oil, Soybean Oil, Rice Bran Oil, Castor Oil, Organic Shea Butter, Olive Oil, Sunflower Oil, Activated Charcoal, Coconut Milk, Natural Blue Mica Powder & Fragrance.

For best results: Keep soap out of direct water and store on a well drained soap dish! Use a loofah or exfoliating bath mitts for a super rich bubbly lather.

Most importantly, enjoy using all natural handmade products specially designed for your skin.

Average Weight 6.5 oz.