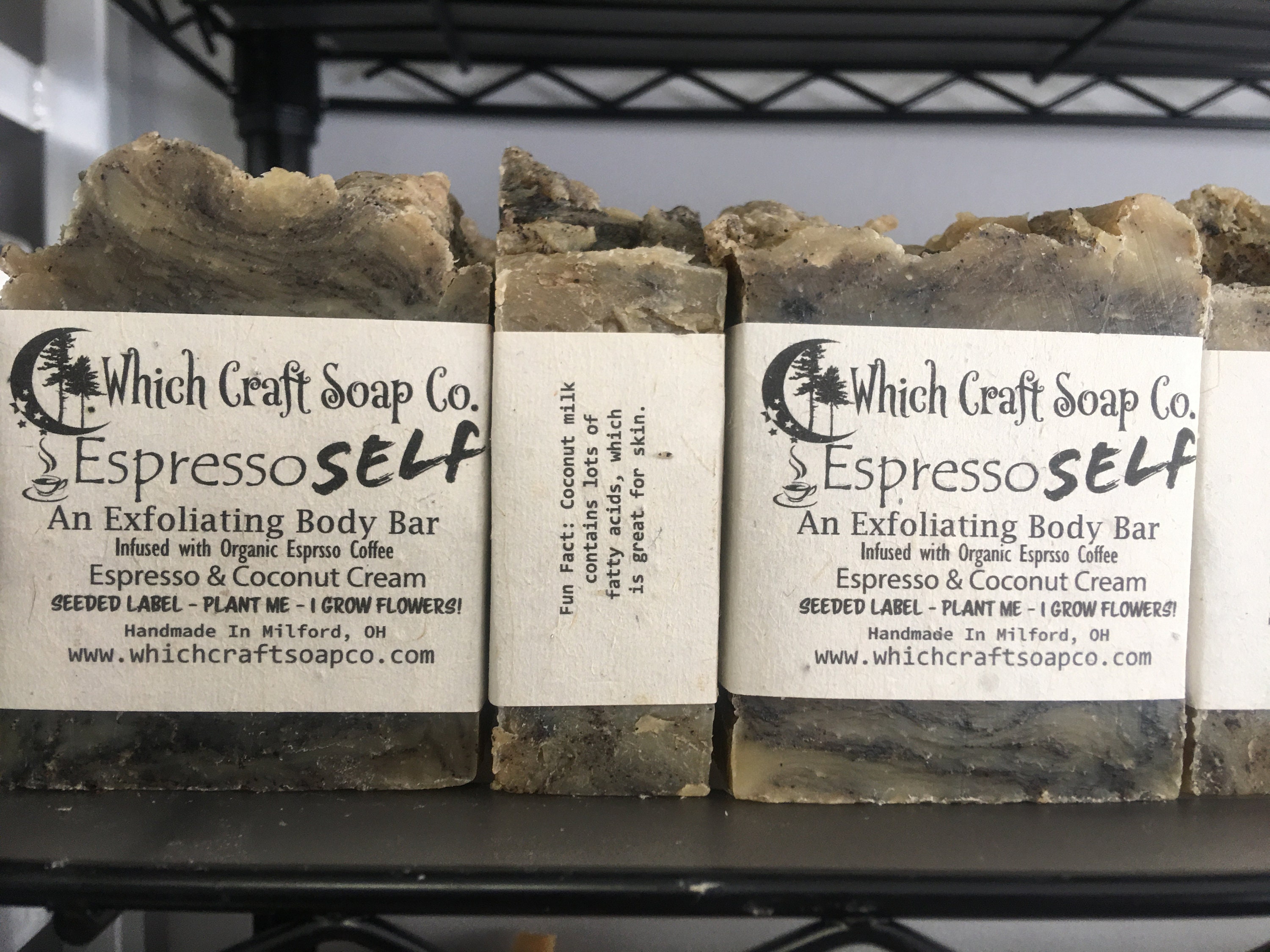 Espresso Self Espresso and Coconut Cream Exfoliating Bar with an extra boost of Olive Oil that is gentle and nourishing.

First of all the espresso grounds of course have a mild exfoliating effect. Sloughing of old dead skin is always a good thing for ensuring a fresh look.

Caffeine is anti-inflammatory for the skin.

Reduces water retention, making skin look less puffy and improves circulation (both are good for reducing the appearance of cellulite).

Cherry Almond.

Ingredients: Espresso, 100% Saponified: Coconut Oil, Soybean Oil, Rice Bran Oil, Castor Oil, Organic Shea Butter, Olive Oil, Sunflower Oil, Activated Charcoal, Espresso Grounds, Coconut Cream, Organic Hemp Seed Oil & Fragrance.

For best results: Keep soap out of direct water and store on a well drained soap dish! Use a loofah or exfoliating bath mitts for a super rich bubbly lather.

Most importantly, enjoy using all natural handmade products specially designed for your skin.

Average Weight 6.5 oz.