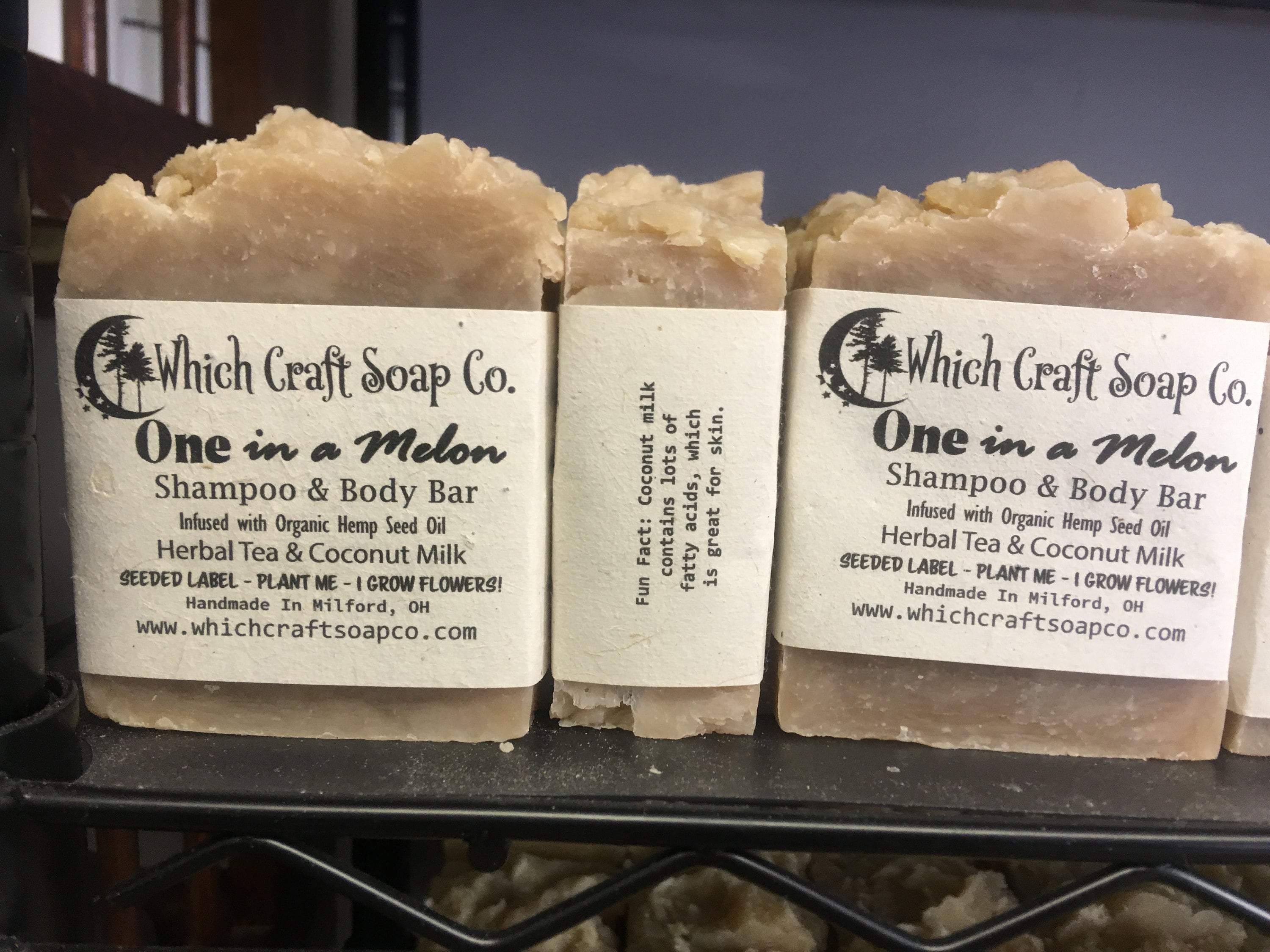 One In A Melon - Herbal Tea and Coconut Milk Shampoo & Body Bar.

Why Tea?
Tea is anti-bacterial and has been found to posses antioxidants that are good for cellular health. Soap products that utilize tea as an ingredient will have the benefit of not only cleaning but protecting your skin as well.

Tea soap, made in a base of organic vegetable oil like olive oil, provides good-quality moisturizers as well as the antioxidant properties of the tea.

Tea has even been found to act beneficially against skin cancer cells. Applying it to your skin on a daily basis by way of tea soap increases your skin's protection skin cancer

Ingredients: Herbal Tea, 100% Saponified: Coconut Oil, Soybean Oil, Rice Bran Oil, Castor Oil, Organic Shea Butter, Olive Oil, Sunflower Oil, Activated Charcoal, Coconut Milk, Organic Hemp Seed Oil & Fragrance.

For best results: Keep soap out of direct water and store on a well drained soap dish! Use a loofah or exfoliating bath mitts for a super rich bubbly lather.

Most importantly, enjoy using all natural handmade products specially designed for your skin.

Average Weight 6.5 oz.