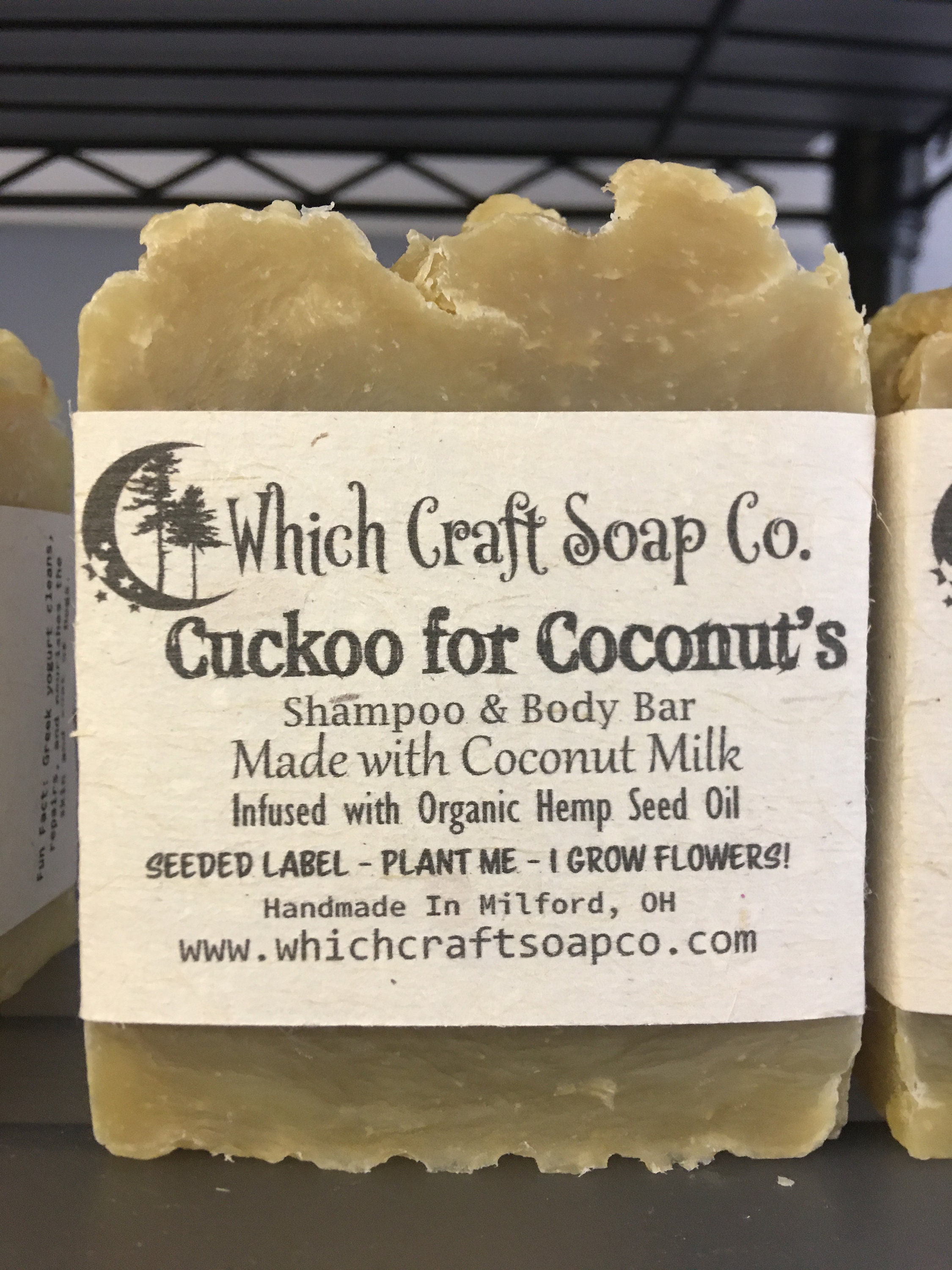 Cuckoo for Coconut's Shampoo & Body Bar infused with Organic Hemp Seed Oil.
Lite fresh coconut fragrance provides loads of lather.
Hemp Seed Oil in Shampoo Bars:
*Promotes Hair Growth
*Prevents Breakage
*Provides natural moisture to your hair and scalp

Ingredients: Coconut Milk, 100% Saponified: Coconut Oil, Olive Oil, Soybean Oil, Rice Bran Oil, Castor Oil, Organic Shea Butter, Sunflower Oil, Organic Hemp Seed Oil & Fragrance.

All of our label's are printed on SEEDED PAPER! You can plant them and they grow flowers and little plants! How Cool!

Average Weight 6.5 ounces

For best results: Keep soap out of direct water and store on a well drained soap dish! Use a loofah or exfoliating bath mitts for a super rich bubbly lather.