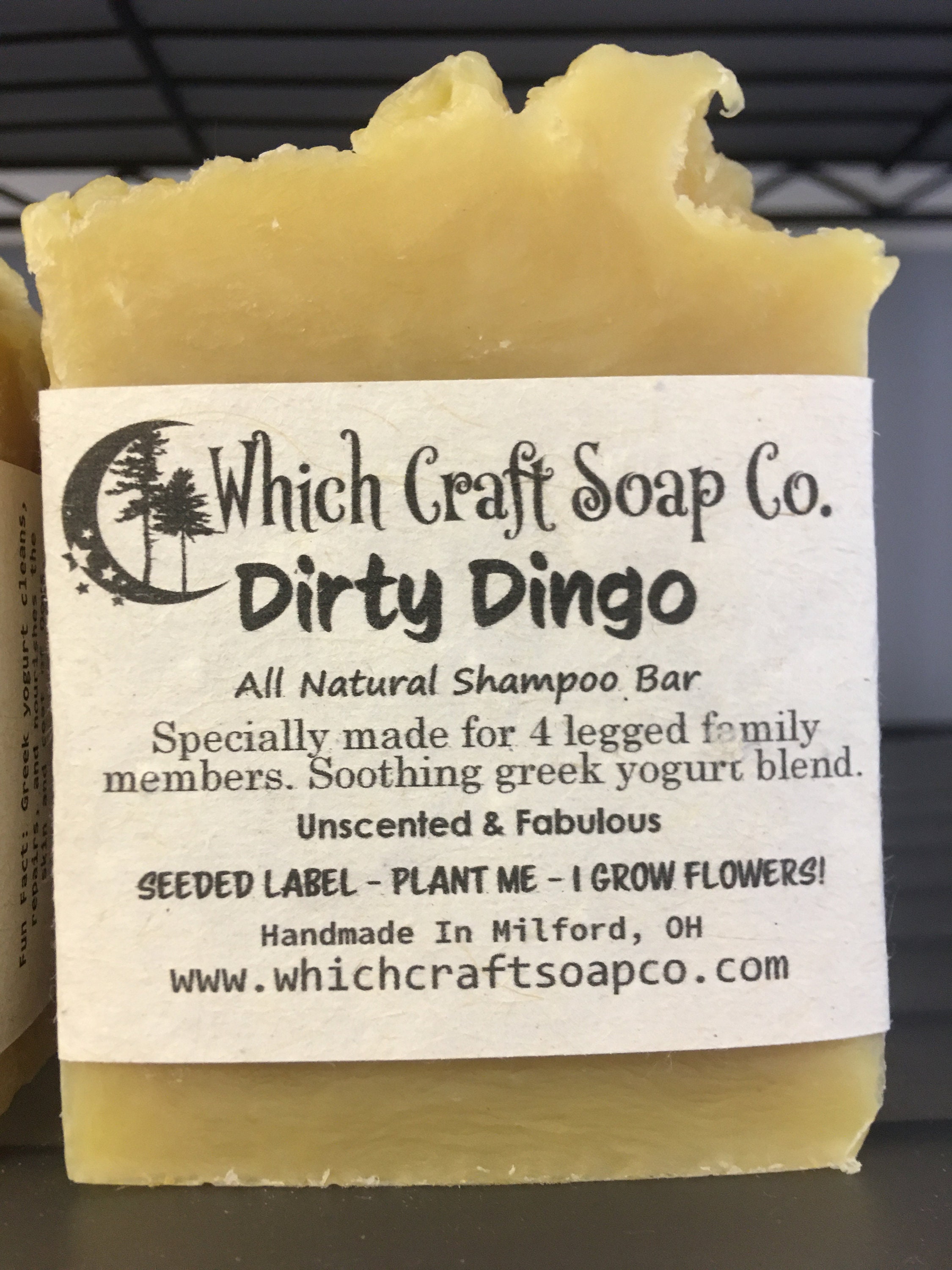 Dirty Dingo Doggie Shampoo Bar made with Coconut Milk & Greek Yogurt. This bar is fragrance free and as gentle as can be. Provides a rich lather that rinse's easily and leaves your pets coat soft and clean.
Nothing's worse than giving your dog a bath with a product that leaves an almost tacky feeling on their coat.
Infused with greek yogurt to nourish and repair their skin and coat.

Ingredients: Coconut Milk, 100% Saponified: Coconut Oil, Soybean Oil, Rice Bran Oil, Organic Shea Butter, Olive Oil, Castor Oil, Sunflower Oil, Organic Hemp Seed Oil & Greek Yogurt.

Average Weight: 6.5 ounces

All of our label's are printed on SEEDED PAPER! You can plant them and they grow flowers and little plants! How Cool!

For best results: Keep soap out of direct water and store on a well drained soap dish! Use a loofah or exfoliating bath mitts for a super rich bubbly lather.