Which Craft Soap Co. was founded with a rebellious spirit and a mission to craft the "perfect" bar of soap!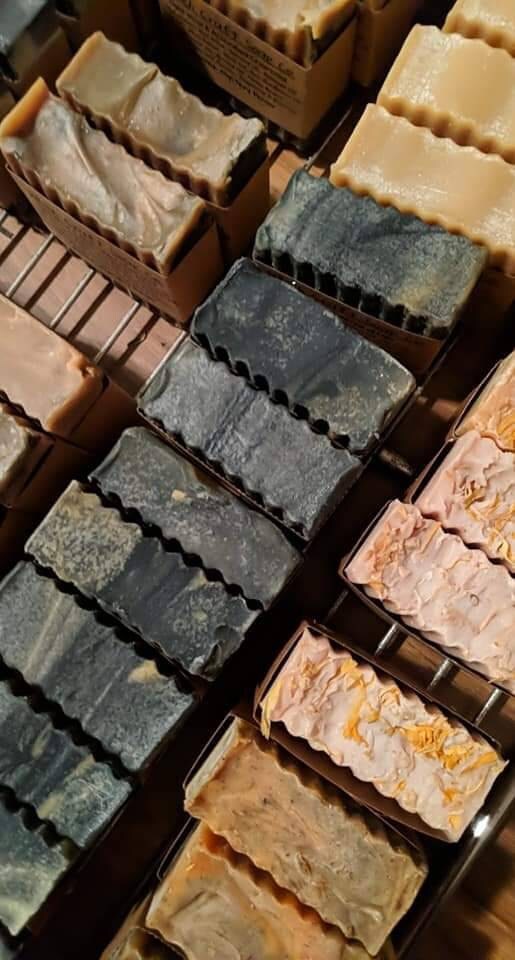 Mission Statement: 
With deep roots in cosmetology and craft beer, it was a natural progression to merge the two practices into WhichCraft Soap Co. The mission of WhichCraft Soap Co. is to provide intentionally well-crafted soaps using other brewers' crafts from the area, with a mindfulness toward natural, limited ingredient soaps.
Bio:
During the age of witchcraft, women were the primary brewers of beer and as men would drink these mystical elixirs it would change their "spirits," thus these women were deemed witches. Here at Which Craft Soap we don't intend to concoct mystical elixirs, though creating our locally-sourced, craft concoctions can sometimes feel very similar. Here in our dwelling our biggest question is "Which local craft will we choose from; craft beer, craft kombucha, local coffee roasters?" Having a cosmetology license, 10+ years in the beauty industry and having spent the last few years working in a brewery, I instill all of this knowledge and passion into every batch of soap that we make, and this plays a key role in how we create the beautiful balance in all of our products. Which Craft Soap brings you fresh, well-intentioned, mindfully crafted soaps that can suit any skin-type. Our products have each ingredient written right on the label, so there is no confusion or concern for harsh ingredients or chemicals that are made up in a lab. So, let's put on a cup of tea or crack open a beer while we create a special mixture of ingredients to nourish the largest organ on the human body, the skin.
www.whichcraftsoapco.com
Email: whichcraftsoapco [!at] gmail.com
Phone: (513) 429-6599